Click here to access this collection of lessons on race and racism for ages 3-12.
Click here to access the collection of video-based lessons on race and racism for ages 11 and up.
Dear Caregivers,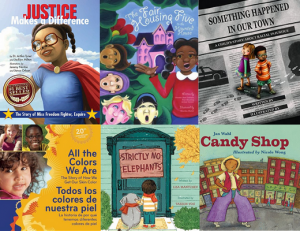 These collections of lessons on Race, Racism, and Discrimination serves as a resource to help guide conversations for children and adolescents. Our young people are frequently impacted by these things, whether implicitly or explicitly. At AmazeWorks, we believe that building a healthy identity, learning to show respect across differences, and naming and taking action against instances of injustice all begin from honest, intentional conversations. We thank you for engaging in this difficult, yet invaluable work.
We also know the power of sharing stories. When we listen to each other's stories, we build empathy. This empathy is necessary if we want to shift our thinking from "their issue" to "our issue." When we take time to understand racism and discrimination in all its forms, we are better equipped to stand up to it.
This work requires time and dedication. These books and lessons are a starting point. If you have additional questions or want more resources, continue to explore our website. 
In solidarity with all who strive for justice,
AmazeWorks
The resource for ages 3-12 includes: All the Colors We Are, written by Katie Kissinger with photography by Chris Bohnhoff; Strictly No Elephants, written by Lisa Mantchev and illustrated by Taeeun Yoo; Candy Shop, written by Jan Whole and illustrated by Nicole Wong; Fair Housing Five, written by the Greater New Orleans Fair Housing Action Center and illustrated by Sharika Mahdi; Something Happened in Our Town, written by Marianne Clean, Marietta Collins, and Ann Hazard and illustrated by Jennifer Zivoin; Justice Makes a Difference: The Story of Miss Freedom Fighter, Esquire, written by Dr. Artika Tyner and Jacklyn Milton and illustrated by Jeremy Norton and Janos Urban.