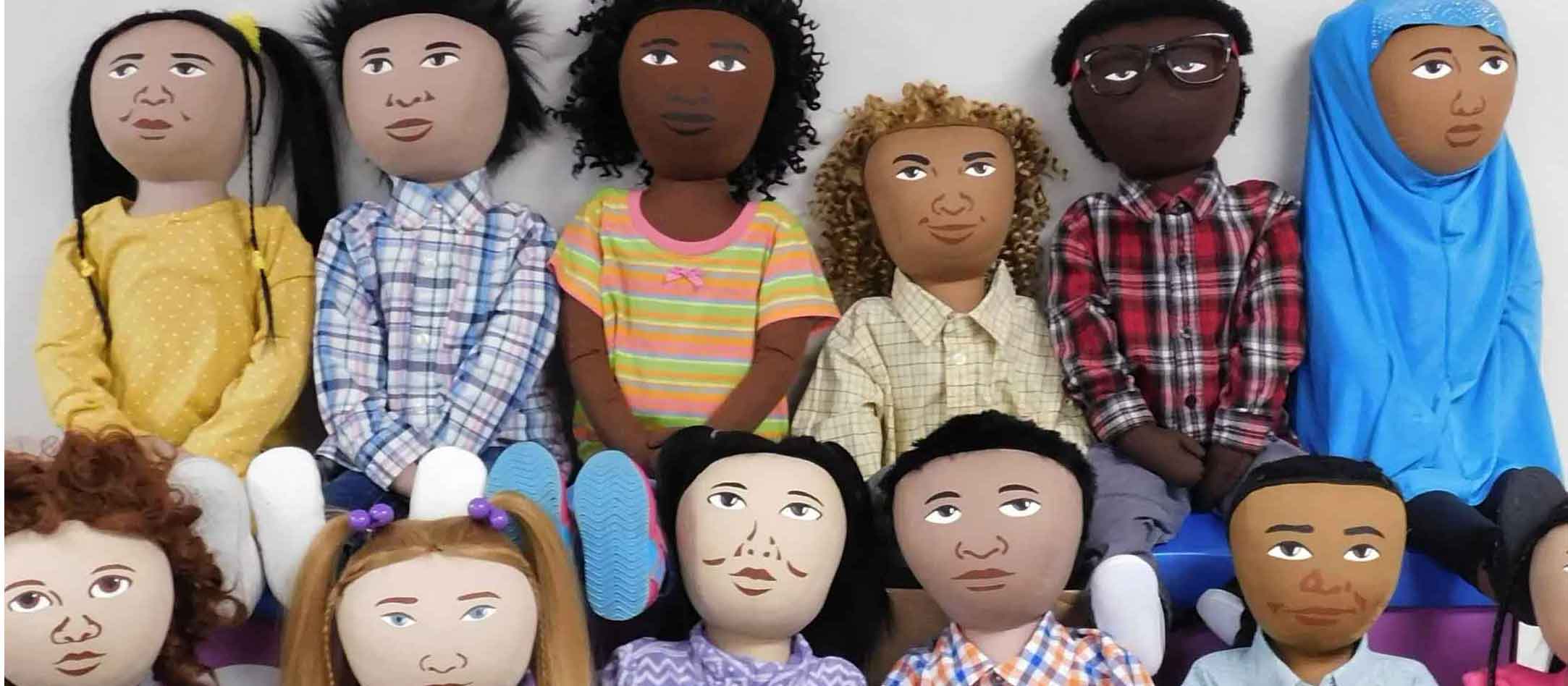 Using AmazeWorks Persona Dolls is a wonderful way to understand and support the growth of social-emotional skills in children. We see empathy in children from the time they are infants, and we know that empathy needs to be supported and nurtured in order to help it develop and grow. Persona Dolls help children learn the concrete skills they need to use their innate empathy effectively.
Persona Dolls come into the classroom as friends. Teachers carefully build relationships with the dolls by mirroring details of the children's own lives. The dolls engage children by telling stories about their lives and asking children for advice.
Persona Dolls:
Teach social skills, conflict resolution, and problem-solving.
Foster skills needed for standing up against teasing and other forms of bias.
Include 12 dolls with a variety of skin colors, hair types, and facial features true to their ethnicity.

Each doll is handmade by local artisans.
Faces are hand-painted and modeled after real children from the communities they represent.

Feature authentically written stories and personas for each doll.

Each doll's story is created with input from people from their community to mirror real lived experiences.

Include lessons and stories for each doll that follow the scope and sequence of the Early Childhood curriculum.
Include teacher supports such as:

research about Anti-Bias
education and the use of persona dolls
key concepts
teacher hints
parent letters
step by step processes for creating your own stories.
The children LOVE the persona dolls and treat them as if they are another child in the classroom. One day I borrowed 'Nick' for a presentation I was giving. The children all asked where he was going and said good-bye to him as they would any other child in the classroom. The persona dolls are used to help children problem solve about classroom issues, explore family structures (especially ones that may not be present in their classroom or lives), and to help children learn classroom rules and common values.
Get started with AmazeWorks persona dolls
Please call 651-493-8702 or email info@amazeworks.org to receive a curriculum sample and information on pricing, or visit our online store to order directly
Our education programs also include