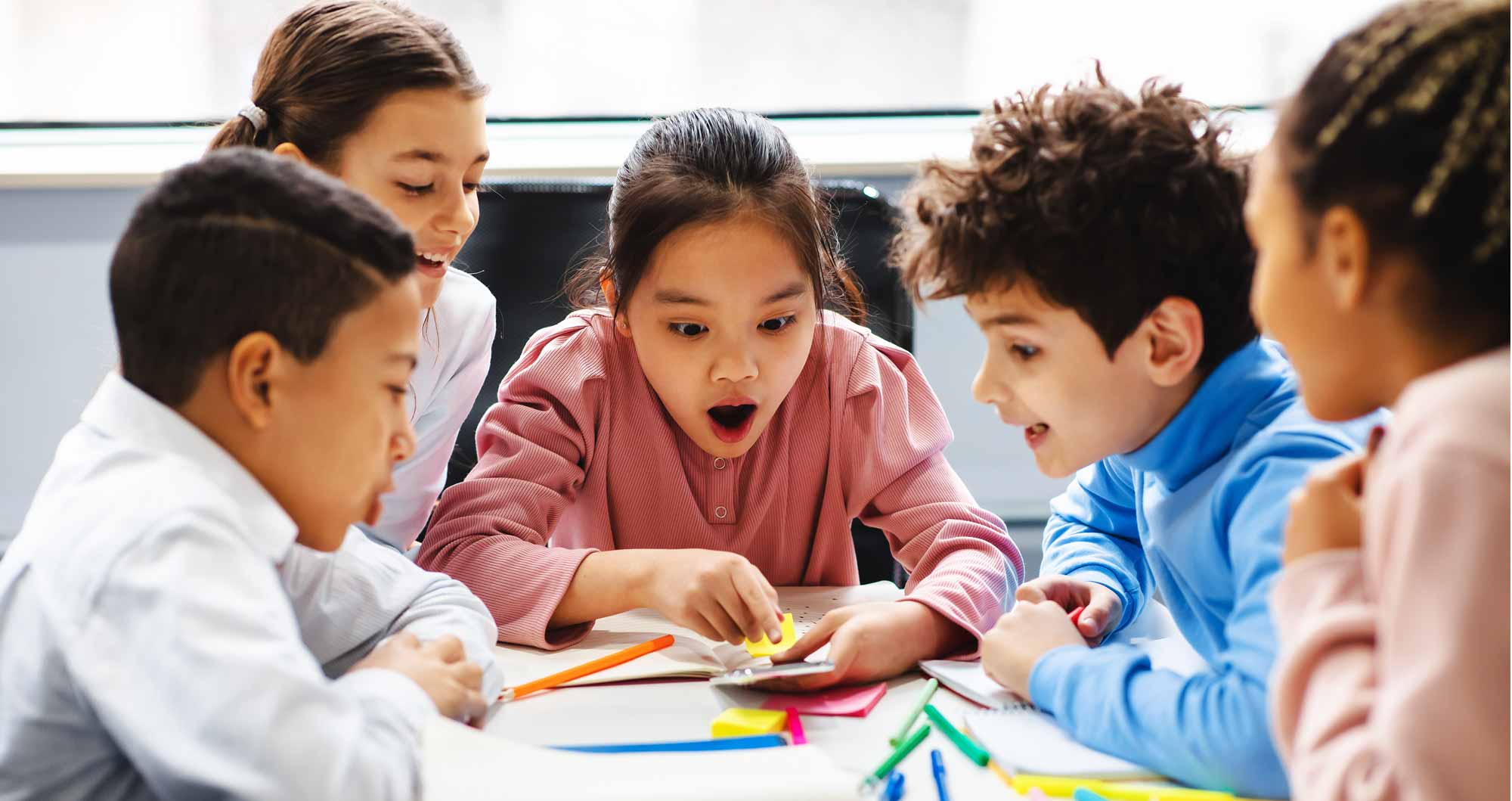 The AmazeWorks Classroom Dynamics™ Program (powered by Keyhubs®) helps teachers understand the social relationships in classrooms from the perspective of students. With this information, teachers and school staff can provide additional support and interventions to create equity and belonging for all students.
Classroom Dynamics™ assesses student connections through a short online survey that reveals:
Friendship groups (healthy and cliques)
Isolated students
Interest/curiosity about potential new connections between students
Targets of mistreatment and exclusion
Changemakers
How Classroom Dynamics™ works:
School sends class lists to AmazeWorks.
AmazeWorks creates a unique survey for each classroom and sends the survey links to each teacher.
Students take the 7 questions online survey.
AmazeWorks meets with teachers to give results and analysis.
AmazeWorks can provide strategies and activities to support teachers in using the data to increase connections in their classrooms.
AmazeWorks can provide additional consultation and interventions.
Please call 651-493-8702 or email info@amazeworks.org to receive more information on how Classroom Dynamics™ works and pricing.
Classroom Dynamics™ is powered by Keyhubs®.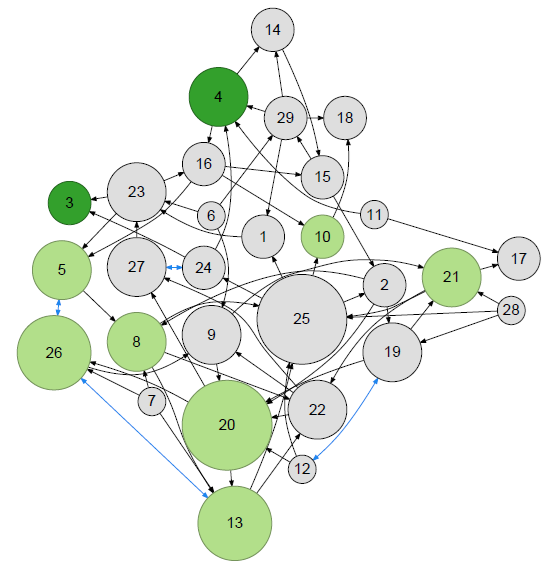 Ending isolation
The diagram to the left shows isolated students in dark and light green. The arrows pointing to each circle show who students are interested in being friends with (desired friendships). This information helps teachers create connections in their classrooms.
I used the data immediately after receiving the results. I created two different seating charts based on who the students currently considered a friend as well as someone they wanted to be friends with. This arrangement solidified friendships and fostered new relationships. Students really enjoyed these different arrangements. There were no groans or negativity when moved to new spots. I think every classroom teacher should have access to this survey and be given the results at the beginning of each school year.
There were some surprising lack of connections for a few students which then led to some discussion on how I, as the School Counselor, can work with those students in teaching those social skills that they may be lacking.
This year I have seen classroom community flourish. I believe this is due to several reasons, one being the AmazeWorks Classroom Dynamics survey and the insight it provided, and two being the AmazeWorks Elementary Curriculum and the conversation it facilitated. Insight from the survey allowed me to key into more subtle dynamics that I was not privy to. Therefore, I was able to manage more preventatively before problems even had a chance to arise.