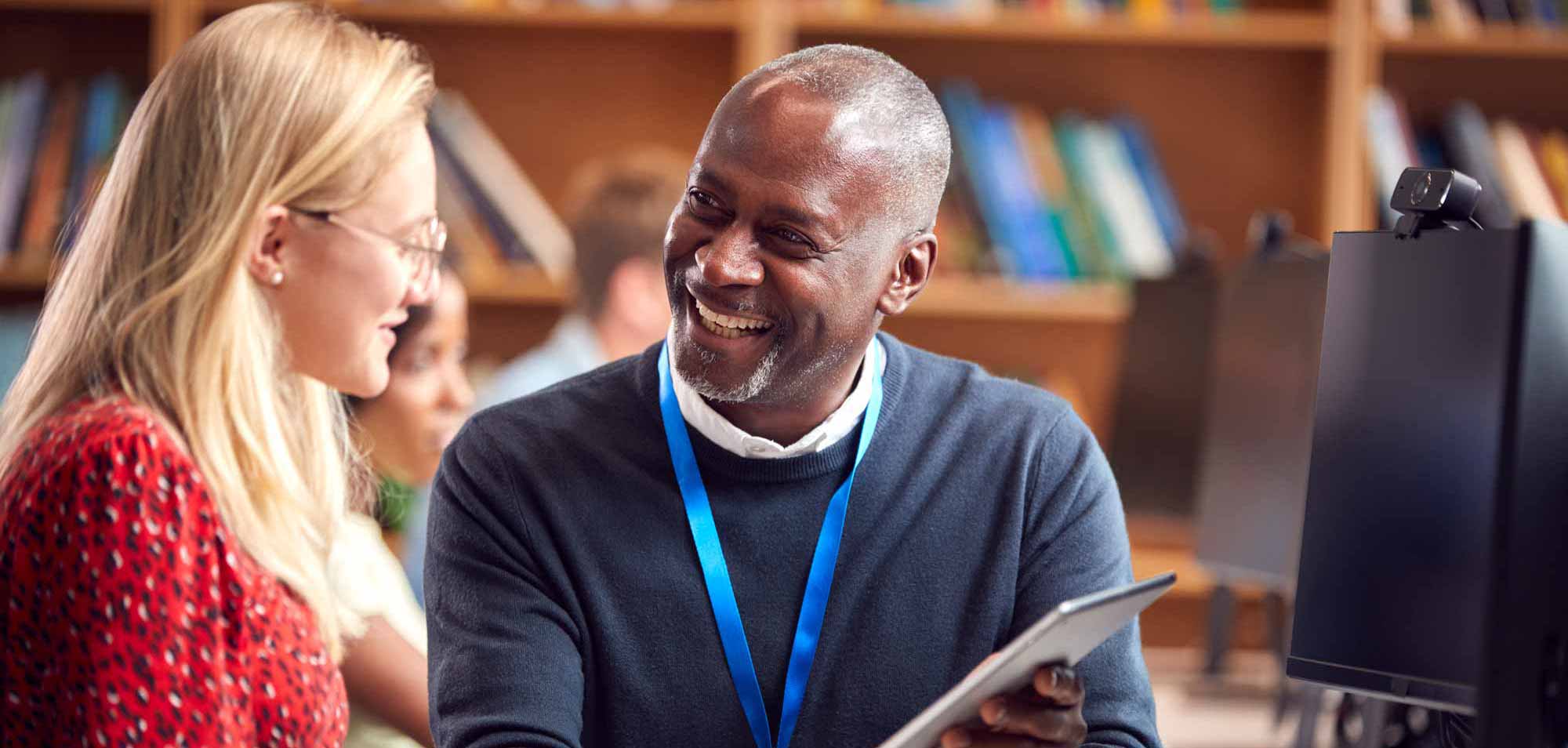 AmazeWorks Professional Development for Educators
AmazeWorks provides deep, ongoing, research-based customized training, consultation, and coaching for administration, leadership, PLCs, grade level and/or department teams focused on climate, culture, and belonging.
For school leaders
Alignment of school improvement plan, professional development, and initiatives (Responsive
Classroom, SEL, Restorative Practices, Culturally Responsive Teaching practices, etc.) with anti-bias
and equity needs, goals, mission and vision, and strategic or school improvement plans
Coaching around leading from an anti-bias mindset
Developing long-term, sustaining systems and processes to keep equity work moving forward in
future years
For educators
Curriculum audit from an anti-bias/equity lens
AmazeWorks curriculum implementation support, including modeling of AmazeWorks lessons
Teaching coaching and facilitation
Classroom observations
Additional resources for becoming an Anti-Bias Leader/Educator
Pricing is customized
AmazeWorks is proud to be an approved provider of the required Cultural Competency Training needed for Minnesota tiered teacher license renewal. In accordance with Minnesota Statutes, section 120B.30, subdivision 1, paragraph (q), all teachers must receive cultural competency training in order to renew their teaching licenses. The Professional Educator Licensing and Standards Board (PELSB) has partnered with organizations and consultants, including AmazeWorks, to create a day-long cultural competency training to satisfy the Minnesota Administrative Rule 8710.0310. Schools and districts can contract directly with AmazeWorks to provide this six to eight hour training for their teachers. 
For more information about AmazeWorks training, please email info@amazeworks.org, or call 651-493-8702.