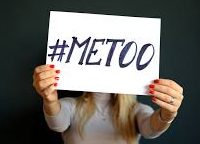 We believe that every child has a right to feel that they belong in their classroom and their community. Part of that belonging comes from sharing books and other school materials that positively reflect the child's identities. For children who don't share those identities, reading about a wide array of lived experiences builds empathy and understanding across differences. This mirrors and windows approach is at the heart of our work and is why AMAZEworks seeks authentically written stories from a diverse group of authors and illustrators.
We also believe that creating a sense of belonging means understanding how issues outside the classroom impact those within it. The #MeToo movement has shed a much needed light on how influential individuals abuse their power to take advantage of those in less privileged positions. This movement has found its way into the world of children's literature and publishing. As an organization, AMAZEworks strives to embody the principles of anti-bias education, which entails calling out instances of mistreatment and taking action against injustice. That is why we have decided to remove Sherman Alexie's book, Thunder Boy, Jr., from our elementary curriculum. We have also decided not to add books from authors Matt de la Peña and Junot Díaz.
AMAZEworks emphatically condemns the harassing and abusive behavior these authors have been accused of. At the same time, we are sad to lose highly regarded children's books that showcase marginalized groups. In Thunder Boy Jr.'s case, finding authentically written, modern-day stories of Native Americans is not easy in a white-dominant publishing industry, and we recognize the visibility that Alexie has brought to Native people and artists. This issue raises important questions about whether or not we can separate an artist from their work or how long we discipline people for past mistakes. But we believe that keeping Alexie's book in our curriculum simply because it's a good book sends the message that his stories take precedence over the stories of those he is accused of harassing.
This is an ongoing movement and discussion. There should be room for listening, healing, and moving forward. We hope that these authors come to understand the impact of their actions and take meaningful steps to improve, as we do think their books bring needed recognition to the Native American and Latinx communities. In the meantime, AMAZEworks will be looking for and using other authors in our book boxes. We know there is a bounty of authentic, heart-felt stories waiting to be shared with our children.