We've repeated this statement more times than we can count, but it is still worth naming: We are living in a challenging time. It's hard to stay motivated or feel like we have the power to make an impact when so much is happening in the world. It's hard to move through these times, be present, or feel like our actions make a difference. We also know the importance of taking in moments where we see positive social change. The moments where I witness belonging come to life keep me going in this work.
Here are a few I can name:
Belonging comes to life when I am reminded by my 11 year-old to use they/them pronouns to refer to them and their sibling.
Belonging comes to life when my colleagues ask me if I am okay after yet another anti-Asian incidence of hate and violence happens in the community.
Belonging comes to life when I am called in with grace by a participant who experiences harm when I make an assumption about their identity during a workshop I am presenting.
Belonging comes to life when I can own my impact, regardless of my good intentions, apologize, and work to be better and do better next time.
Belonging comes to life when I can engage in an honest, open dialogue with someone who has very different beliefs and values than me and listen to hear and understand rather than to respond and win.
Belonging comes to life when a group of BIPOC parents and caregivers meet as an affinity group to share their experiences as families with children of color in a majority white school community.
Belonging comes to life when organization and school leaders center the voices and perspectives of those in their communities who experience the greatest marginalization and oppression in society.
Belonging comes to life when a Muslim child sees themselves reflected in one of our persona dolls who wears hijab.
Belonging comes to life when a student feels proud to introduce their same-gender parents to their classmates because diverse family structures are affirmed in the school community.
Belonging comes to life when we each become aware of the impact of our identities, differences, and biases and learn to interrupt our biases in the moment so that we don't act on them in harmful ways.
At AMAZEworks, we have seen so many different examples of belonging brought to life. This work is hard. It requires vulnerability, self-accountability, empathy, and responsiveness. It requires us to ask questions, make mistakes, be called in, own our impacts, and call in others to more truth, love, and learning. We do this work because we believe in a world where everyone experiences belonging. We know this world is possible because we see examples of belonging brought to life every day.
We know the power of individual and interpersonal action. We encourage you to take notice of and celebrate the moments when you experience and witness belonging in action. Belonging lives within us, between us, and among us. Together, we can bring belonging to life.
With gratitude for Anti-Bias Educators everywhere, 
Rebecca Slaby
AMAZEworks Executive Director
My Daddy Tells Me: The Power of Authentic Voice
Written by Sophie Herrington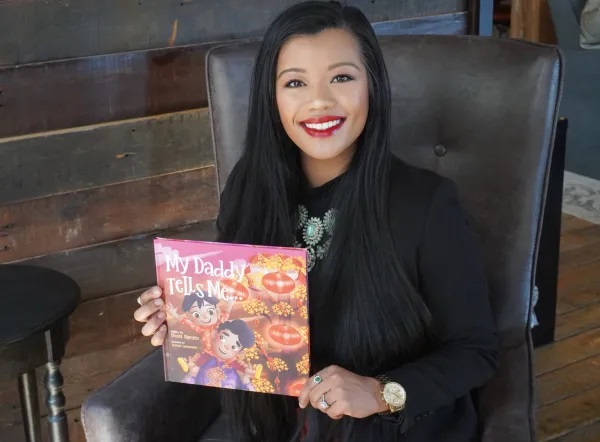 Thuba Nguyễn (she/her) is an Early Childhood Education Specialist, member of the AMAZEworks board of directors, and children's book author of her newly published book, My Daddy Tells Me. Thuba aims to promote early literacy as a catalytic tool for generational and social change through her work as an author, educator, and small business owner of Children of the Collective Arts Academy, LLC, offering services ranging from DEI training, consultations, restorative circles for community healing, and more.
Book Highlight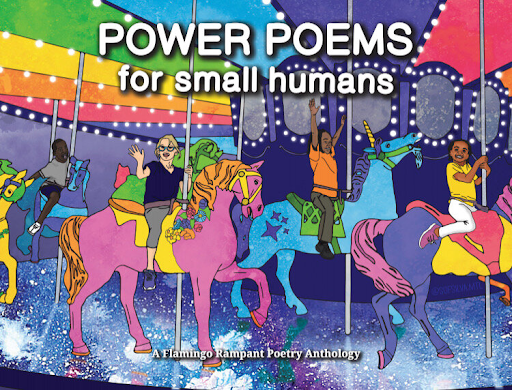 Why we love this book: This is a great book for affirming each child's identity as well as developing empathy skills. The discussion questions ask children to reflect on their own experiences, giving them the opportunity to take the perspective of others for deeper understanding. The poems also validate that all of our feelings are ok and helpful, and we can learn from them.
Organization Spotlight: Neighborhood Forest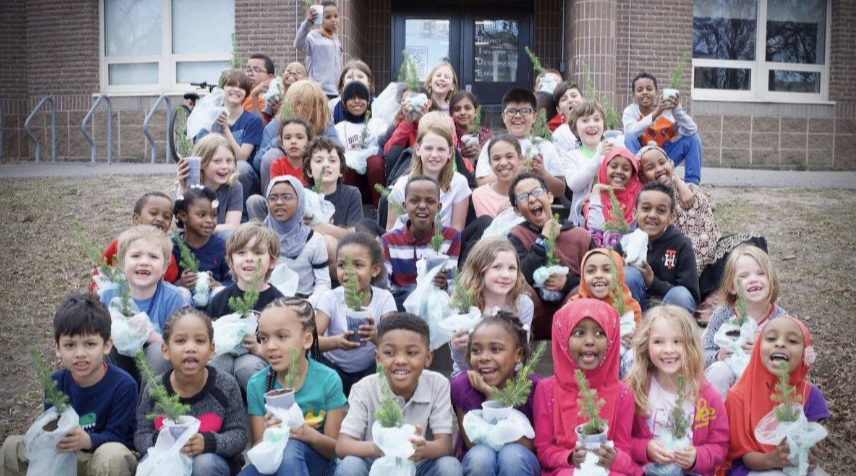 About Neighborhood Forest: Neighborhood Forest is a non-profit social venture dedicated to giving children their very own tree to plant on Earth Day – for free – every spring. Since 2010, Neighborhood Forest has mobilized over 1000 schools, libraries, and youth groups, reached over 250,000 families, and (after this Earth Day) will have given over 100,000 children in 48 states (including Canada) the opportunity to plant their very own tree.
Why we love this organization: Neighborhood Forest wants to give every child the joy of planting trees and watching them grow. In the process, the organization helps beautify our neighborhoods, remove carbon from the atmosphere, and help instill in the hearts of our little ones a sense of magic, wonder, and love for our planet. 
Goals for 2022: In 2021, Neighborhood Forest went viral among librarians and experienced a 20x surge in growth. They gave a record 18,500 kids in 35 states their very own tree to plant on Earth Day. In 2022, they are looking to more than double. Their goal is to reach 50,000 children in 2022 and to continue to double each year for the next 10 years. They are going to inaugurate April 26th (four days after Earth Day and four days before Arbor Day – in the heart of Earth Week) as Neighborhood Forest Day – A Free Tree Festival – celebrating generosity, abundance, connection, joy, and unity.
Get Involved: Would you or someone you know (a business, organization, foundation, and / or individual) be interested in joining the Neighborhood Forest growing family of supporters to help make this dream a reality?
Check out their growing portfolio of "then and now" photos of the kids growing with their trees! Join Neighborhood Forest.
Board Highlight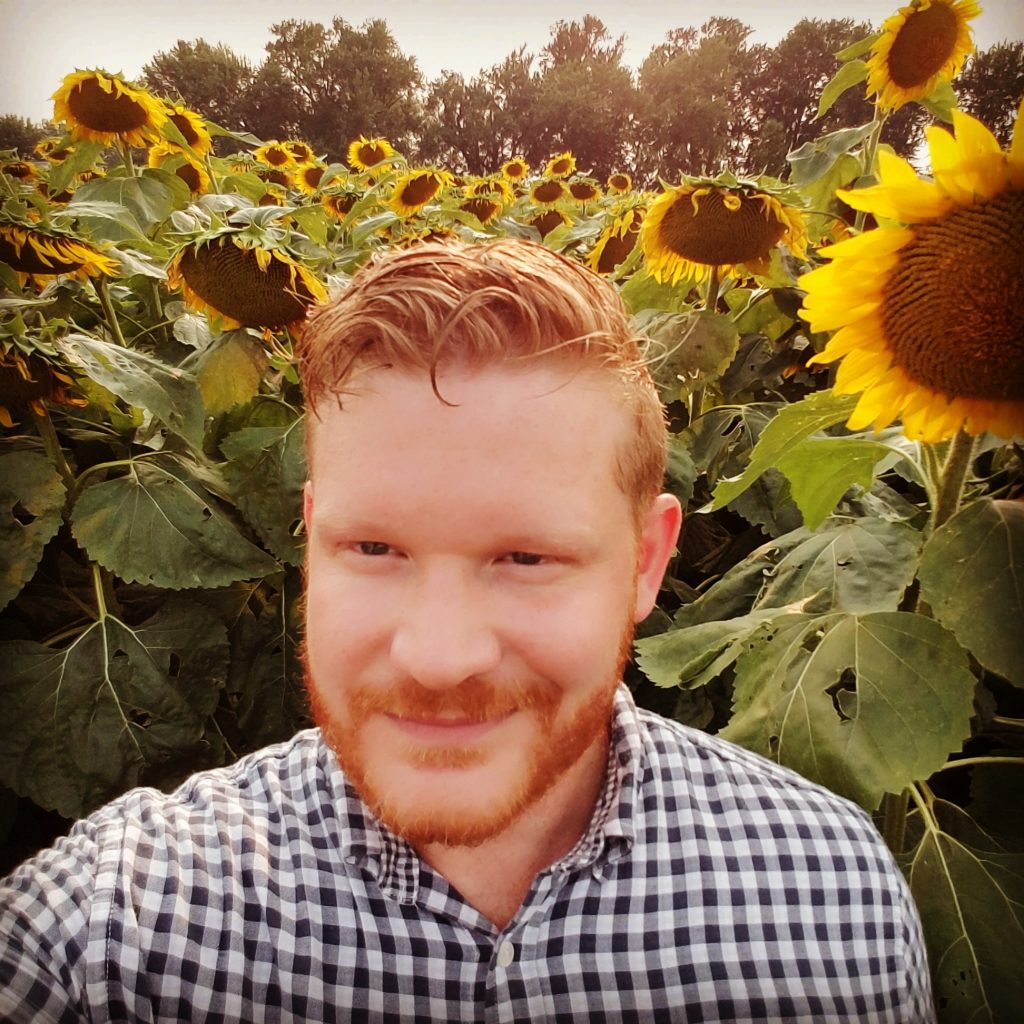 AMAZEworks is thrilled to welcome Ryan Boosinger to our Board of Directors! Ryan Boosinger (he/him) currently serves as the Relationship Manager for Lutheran Social Service of Minnesota's Supported Decision-Making and Guardianship Options and Pooled Trust teams. Most recently, Ryan managed programming for LSSMN's Disaster Services on a national level, developing and implementing a wellness and recovery curriculum that serves children and families of disaster impacted communities. His free time is spent largely in the kitchen, in the garden, or enjoying the outdoors with his three big, awesome rescue dogs. Ryan leads with his heart and his head. He deeply values the mission of changing lives for the better, because "we all do better when we all do better." (Paul Wellstone) Welcome, Ryan!
Ethos in Action: A Practice for Cultivating Your Anti-Bias Skills, Mindset, & Tools
The "I Am" Poem
This is an activity that explores poetry and identity in ways that combine visual images with words that inspire pictures. Although this lesson was designed to be used in the classroom, people of all ages can write an "I Am" poem to engage in self-reflection and identity development.
Instructional Materials
paper
writing utensils
drawing utensils
Introduction 
Begin by explaining that each of us is unique and that each of us experiences life from our own unique perspective Even people who live in the same home experience the world differently. This is an opportunity to share our personal journeys and what makes each of us unique through poetry.
Ask the students to dig deep and think of things that make up who they are – pulling from their culture, family members, personal and family history, talents, likes/dislikes, experiences, abilities, friendships, hobbies or activities, challenges, accomplishments, hopes – dreams, fears, responsibilities, any part of them that defines who they see themselves as.
Have each student number a piece of paper from 1-15. Ask them to write a word, phrase or sentence after each number that finishes the statement: I am…
Example: I am an educator who believes all children can learn
I am a child of Italian and Latino parents
I am a weekend explorer
I am a voracious reader of mystery novels
I am a lover of all animals
etc.
When they have finished making their list – ask them to put together the words they wrote after I am into a poem, organizing however they like and inserting I am only when it feels necessary.
Once they begin this process, students should be allowed to change or add I am statements – finishing when they think their poem tells the story of who they are.
Have each student illustrate their poem with either a soft image in the background or small images or icons that can be inserted throughout. These poems can be shared with families and/or posted around the room so that students can get a better sense of the depth of each person in their class.
Used with permission from Pillsbury House Theatre's Breaking Ice.
Resources
Earth Day
Bring Belonging to Life