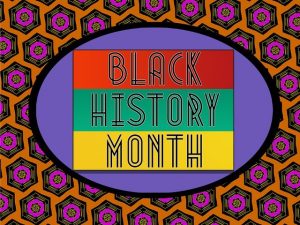 Last year, we wrote a blog entitled, "What's Wrong with Black History Month?", because we wanted to bring attention to the problems of focusing on any singular "minority" group's history and achievements mainly during one month of the year. Black history (Asian American history, LGBTQ history, etc.) is AMERICAN history, and we need to incorporate the multiple perspectives, voices, and experiences of ALL Americans into our curriculum and lessons throughout the school year.
This year, however, we also contend that we need Black History Month now more than ever. It is a both/and situation. The racial uprising of 2020 and the white supremacist insurgency at the Capitol on Jan. 6, 2021 have shown us that Americans need to learn the varied, complex, and often shameful history of the United States in order to better understand how race and racism have served to divide our country today. As the Buddhist saying goes, "If you want to know your present, look at your past. If you want to know your future, look at your present actions."
Thus, while educators should continuously provide windows and mirrors for Black and Brown children to see themselves, Black History Month gives us an opportunity to double down on teaching and learning about Black history and culture. The stakes are too high not to, the opportunity and achievement gaps are too wide to ignore. Our schools are failing our Black and Brown students. Let's use Black History Month to offer a more accurate narrative in order to begin to break down the systems of oppression that necessitated a Black History Month in the first place.
We also need to expand what we are teaching during Black History Month and beyond so it's more than the single story of Rosa Parks, Martin Luther King, Jr, and the predominant events of the Civil Rights Movement. 
Let's also talk about Marcus Garvey, Sonia Sanchez, Ella Josephine Baker, Malcolm X, the Black Panthers, Fannie Lou Hammer, Angela Davis, and Francis Harper. 
Let's teach about the back-to-Africa movement, the Niagara Movement and the founding of the NAACP, the Harlem Renaissance, the Black Arts Movement, the Black Power Movement, and the Black Lives Matter Movement.
Let's learn about the unacknowledged and unheralded contributions and achievements of black leaders in other social justice movements like Bayard Rustin, Shirley Chisholm, Dorothy Height, and Martha P. Johnson. 
Let's read Langston Hughes, Zora Neale Hurston, Walter Dean Myers, Jacqueline Woodson, Nikki Grimes, Nikki Giovanni, Gwendolyn Brooks, and the multitude of new Black and Brown children and young adult authors, like Jason Reynolds, who have been published in recent years.
Let's learn about Black and Brown mathematicians, scientists, doctors, military leaders, artists, lawyers, inventors, journalists, engineers, and educators.
Let's learn about Black and Brown leaders in our own communities and invite them into the classroom to share their experiences and journeys.
Let's not just learn about the horror and oppression of slavery and the Jim Crow era but also of the daily acts of resistance and the ways in which enslaved people from Africa and their descendants preserved and continue to preserve their joy, humanity, community, and culture. 
As Anti-Bias Educators, Black History Month (and all the other "minority" awareness months) should serve as a reminder of and an impetus for ongoing, deeper work towards humanizing and uplifting the history and perspectives of historically marginalized peoples and communities. Only then can our past truly inform our present so we can create a better future for ourselves and all of our children.
---
Here are other ideas to support you in adopting an anti-bias mindset to Black History Month and all the awareness months. 
Students in all of their healthy, complex identities should see themselves reflected in…
Books and curricular materials
Posters that represent the diversity of the classroom and society
Images that counter stereotypical portrayals (women as engineers, African Americans as scientists, Asian Americans as artists, etc.)
Student work displayed in the classroom and hallways
Celebrations of all kinds of accomplishments (scholastic, artistic, athletic, activism, etc.)
They should learn…
About diverse leaders and thinkers in a field
About history and literature told from multiple perspectives and through diverse lenses (telling the Columbus story using primary documents and accounts from Columbus, his funders, the Taino People, etc.)
From diverse guest speakers and experts, especially counter-stereotypical ones
Curriculum with more than "a single story" about a group of people, particularly ones of oppression. What are the complex histories of a group that are more than just…slavery and African Americans, Pearl Harbor and Internment and Japanese Americans, Trail of Tears and Native Americans, etc.).
Examples and data that represent the interests of diverse communities (using income disparity data to understand percentages, using Supreme Court cases which relied on racism or sexism ideology race to understand the nuances, opportunities, and limitations of written laws versus the practice of laws, etc.).
From using a diverse set of community resources
From the cultural contributions of the families in your class
(List is adapted from "Inclusive Classroom Practices" By Rosetta Eun Ryong Lee)