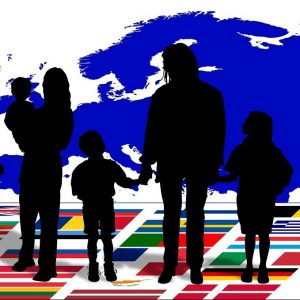 The pandemic continues to affect our lives significantly, especially in regards to our relationships with other people. This past year and a half forced us to change how we meet our social needs, including interacting with people in our communities, families, homes, and workplaces. We shifted from doing most activities in-person, to staying home and interacting with others virtually. While some people work from home and others on the frontline, we all face varying degrees of physical isolation. The transition to communicating virtually, whether for work, community events and meetings, or talking with friends and family, also highlighted a new and more accessible way of connecting with others. We now have the ability to attend events and meetings from anywhere, enabling more people to participate in various communities. 
Along with the physical isolation we've all encountered, a lack of authentic relationships can cause a sense of social isolation. It's become exceedingly crucial since the pandemic started to maintain our existing healthy relationships and create new connections to reduce the feeling of isolation. When building relationships in this challenging and uncertain time, empathy is extremely important. This is especially true when developing relationships with people who have different identities and lived experiences. While we are all living through a pandemic, everyone was not equally affected by the events of the past year and a half. 
In order to cultivate meaningful connections with others, it's necessary to reflect on the way in which our identities, differences, and biases impact how we build relationships. How can we be more inclusive and intentionally include people with identities and lived experiences different from ours when we develop relationships? Developing and sustaining authentic relationships with people across differences also requires a strong sense of self-identity and respect for other people's identities. Respecting and celebrating the differences of others can allow us to make genuine connections and build community. It's also imperative to notice, name, and reject various forms of bias. When we have meaningful and healthy relationships, we shift from feeling isolated to creating belonging for ourselves and others. 
As we move forward into the future full of uncertainty, we should remember to show ourselves and others compassion. We are all going through a challenging time, and while we may not know or entirely comprehend another person's lived experiences, showing compassion can help create a relationship based on trust and understanding. These types of relationships can also provide much-needed support during this difficult moment in time.