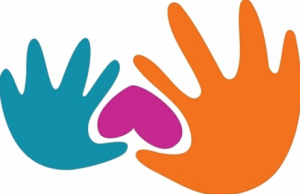 As the trial of the former Minneapolis police officer Derek Chauvin begins, I am struggling to find the right words to say that are beyond platitudes. There is so much uncertainty and trepidation I feel about the outcome of the trial, and I have great concern that it will be George Floyd's life and not Derek Chauvin's actions on trial in the coming weeks. Like so much of the past year, I am navigating the tension of both/and and the in-between: I hope that justice will be served for George Floyd, and I fear that the deep-rooted racism that exists in our criminal justice system will prevail. I believe in Dr. King's words that the moral arc of the universe bends towards justice, and yet I wonder if I will see that arc of justice in my lifetime. I believe that our children and youth have incredible resilience and the power to be the change we want to see in this world, and I worry about the impact of the racial trauma and divisiveness of this time will have on their sense of agency and hope for their own futures.  
One thing I do know for certain, however, is that AMAZEworks is here to support you. During what we know will be an intense time in our country, we have curated an extensive list of resources to support children and their caregivers regarding the trial. You can view this list below and also on our Resource Hub. We hope these resources will help you navigate the challenging and incredibly necessary and important conversations with children of all ages on race, racism, Black Lives Matter, George Floyd's death, and the Chauvin trial.
Navigating conversations about race and racism:
Understanding Racial Trauma, George Floyd's Death, and the Derek Chauvin Trial
Books for Young People:
This Book is Anti-Racist – By Tiffany Jewell, illustrated by Aurélia Durand ; Written for teens and a helpful companion to having discussions around racism. It includes sections on identity, how to make sense of history, taking action, and working in solidarity.
Stamped From the Beginning – By Ibram X. Kendi (for older teens and adults) and Stamped (For Kids) by Ibram X. Kendi and Jason Reynolds (for elementary/ealy middle school but not being released until May); A book to help in the relearning/learning of the history of racism in order to  make the connection to present-day.
Resources for social-emotional/self-care support:
The Calm Room – Ramsey County Children's Mental Health Collaborative
Image source: Veer