An Interview with Dr. Artika R. Tyner
Written by Sophie Herrington, Interviewed by Jenni Bratulich and Sophie Herrington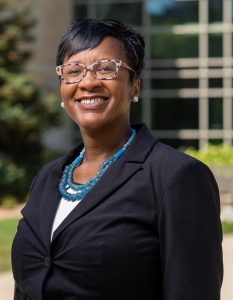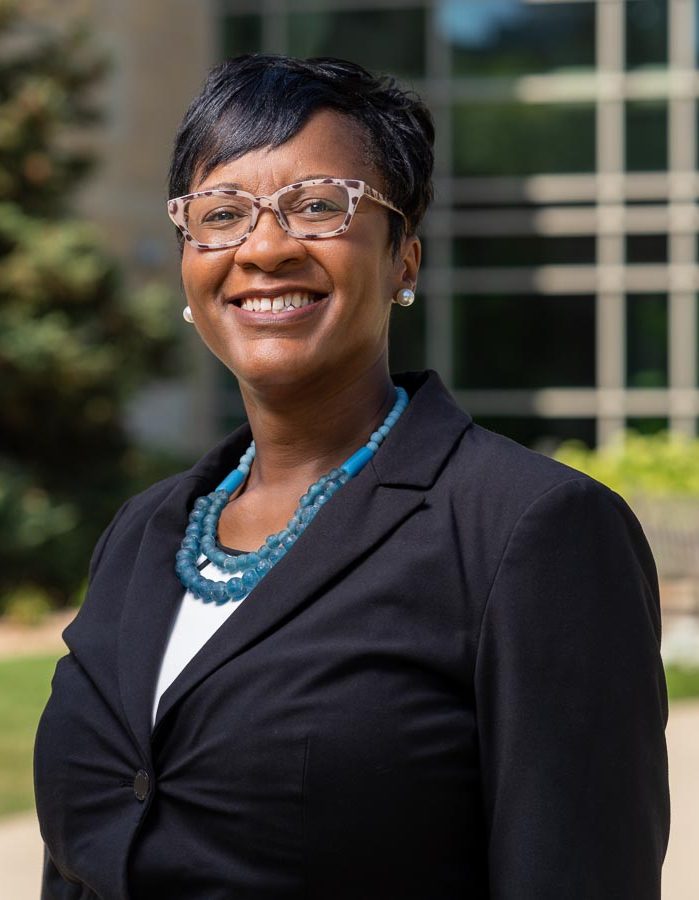 Dr. Artika R. Tyner is a passionate educator, lawyer, justice advocate, and founder of Planting People Growing Justice (PPGJ), a publishing company and nonprofit that promotes literacy and diversity in books. She is a professor at the University of St. Thomas School of Law and serves as the founding director of the Center on Race, Leadership and SocialJustice. She is a prolific and award-winning author of seventeen children and adult books, including Justice Makes a Difference, Amazing Africa: A to Z, and The Inclusive Leader: Taking Intentional Action for Justice and Equity. AMAZEworks is honored to have had the opportunity to speak with and learn from this racial justice leader of the Twin Cities.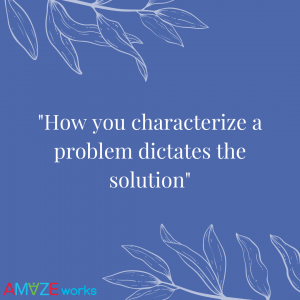 When asked how she channels resilience, Dr. Tyner credited her ancestry. "I know my cultural heritage. I know that resiliency and being able to transcend barriers is in my DNA." Dr. Tyner describes herself as a daughter of Rondo and names Ghana as her spiritual home. Each day, she continues her ancestors' fight of white supremacy. Not only is resiliency ingrained in her being, but she credits this generational trait as the reason she is alive today. Stories and history of the past, specifically the Akwamu of Osu, as well as prophetic Afro-futurist authors like Octavia Butler, inspire her and drive her work today. "The idea of looking at the past informs the present with an eye into the future."
It is with this mindset Dr. Tyner approaches her life during a pandemic. Her framework allows and encourages growth and learning.
"How you characterize a problem dictates the solution."
"I've been more productive in the past two years than in the last twenty… Distance learning was an invitation to reimagine education." She emphasizes that when we embrace this opportunity, we can connect with people around the world and find new ways to engage in learning. One skill Dr. Tyner focused on was poetry writing, leading to her poem, "I Am Rondo," which won the 2021 St. Paul Sidewalk Poetry Contest.
While setting ambitious goals for herself and her community, Dr. Tyner still recognizes the impacts of the pandemic. "I acknowledge the sacrifices. I acknowledge the challenges… I've experienced barriers, grief, and loss. But at the same time, I have the invitation to reimagine the way I approach my emotions and learning." She channels this mindset into her social justice work, aiming to grant more learning opportunities to Black children by increasing literacy rates and access to diverse books in the classrooms.
Thank you, Dr. Tyner! We are grateful for resilient leaders like her who continue to drive change during these challenging times. Continue reading below to learn more about Dr. Tyner's work with Planting People Growing Justice and her sources of inspiration and hope. 
---
AMAZEworks: What inspires you? What brings you hope? What gives you rest and rejuvenation?
Dr. Tyner: As a lifelong educator, I am inspired by my [law] students. They are eager to learn and make a difference in the world. They use their legal training to create new inroads to justice and freedom.
I find hope in my ancestral roots. My foremothers nurtured and prepared a pathway for my future success. They invested in my learning and growth. This laid a solid foundation for my educational pursuits and has guided my vocational journey.
I find rest and rejuvenation when I return to my spiritual home, Ghana. Returning to Africa is a Sankofa moment. Sankofa reflects the philosophy of "go back and fetch it." It also means "we must return to the source." With each visit, I recapture my cultural heritage and pride. I see a reflection of my ancestors who paved the way for my very existence through their hard work, fierce determination, and unwavering faith.
AMAZEworks: As a non-profit organization rooted in anti-bias education, AMAZEworks is continually seeking new ways to provide windows and mirrors for children to develop healthy complex identities, empathy, and respect across differences. You are the author of several books, including the children's book Justice Makes a Difference, which is a powerful mirror for Black children. Can you tell us what inspired you to write the book?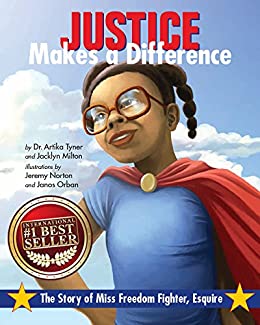 Dr. Tyner: I was inspired by the important women and men throughout history who changed the world: Ella Baker, Shirley Chisholm, Charles Hamilton Houston, Dr. Wangari Maathai, Paul Robeson, and Ida B. Wells. Justice (the main character) learns how each leader was a champion for advancing justice and improving the world. She is also reminded that you are never too young to make a difference in the world. I hope this message inspires young people to lead change in their communities.
I also recognized the importance of diversity in books. It's a simple notion that you cannot be what you cannot see. This is a challenge when you are more likely to see a black bear or black dog on the cover of a children's book than a Black girl or Black boy. I decided to make sure the Justice book can serve as a mirror by providing a positive representation of a Black girl leading change in her community while creating a window for all children to learn across cultures and embrace their differences.
AMAZEworks: You also have your own publishing company. Tell us about it? How did it come to be?
Dr. Tyner: Planting People Growing Justice Press and Bookstore was founded in 2017 with the goal in mind of increasing diversity in books and promoting leadership development. We are a Black woman-owned social enterprise. We seek to address the reading crisis among Black children. 
PPGJ Books addresses the reading crisis among Black children and the failure of the industry to support BIPOC authors on two fronts: PPGJ Bookstore provides Black children with books that help them discover joy in reading. PPGJ Publishing focuses on working with diverse authors and training the next generation of publishing professionals. 
PPGJ Books is forging a future for BIPOC authors and their books. PPGJ Books specializes in the creation, promotion, and distribution of books written by BIPOC authors. PPGJ Books creates mirrors for children of color to see themselves on the pages of books, and windows for all children to appreciate their cultural differences. PPGJ Books advances literacy among Black children preparing them for continued success in education and life. 
AMAZEworks: What do you want people to know about your non-profit, Planting People Growing Justice? 
Dr. Tyner: Our goal is to create new pipelines to success by improving literacy rates and inspiring the next generation of leaders. We invite everyone to join us in planting seeds of social change by hosting a book drive, raising awareness about America's reading crisis, and supporting all youth as they discover great joy in reading. 
If you are interested in the work of Dr. Tyner and Planting People Growing Justice, you can read more about her nonprofit here.