Click here to access the full newsletter.
Dear AmazeWorks community,
Yesterday marked the beginning of *Women's History Month, a month dedicated to highlighting and celebrating women's contributions in United States history. Historically, the retelling of women's history has centered the stories and perspectives of cisgender White women. There is often an assumption that this dominant narrative reflects the experiences of all women.
However, while many women experience similar challenges and barriers as a result of patriarchy, sexism, and misogyny, these barriers can be compounded by other marginalized identities, including race, ability, sexual orientation, gender identity, religion/faith, and socioeconomic status. We cannot address women's history and justice issues absent an intersectional lens. Intersectionality helps us understand how our multiple social identities overlap in ways that may compound our discrimination and inequities.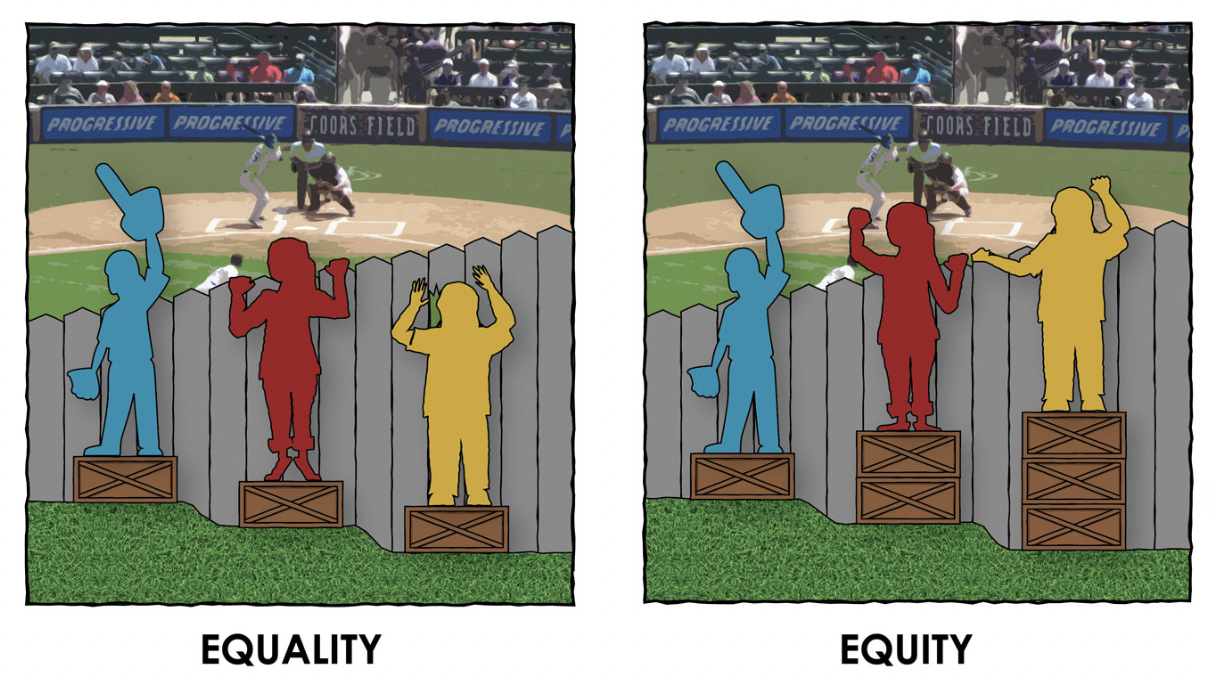 Many of us have seen graphics such as this that illustrate the difference between equality and equity. Equality means that everyone gets the same thing – the three people in the graphic, regardless of their heights and needs to see over the fence, get the same sized box to see over the fence. Equity means that everyone gets what they need to succeed – some people need more boxes to see over the fence.
We appreciate this particular graphic, created by Paul Kuttner, that acknowledges the structural inequalities that are built into the system that make focusing on equity so necessary and important. Not only are our individual needs different but the fence is higher and the ground lower for some of us compared to others. In the graphic, each observer of the baseball game has a different starting point as they try to look over the fence, acknowledging systemic barriers and historical oppression. Equity recognizes that individuals have different needs, and those who face more barriers require more or different resources and support. (Click here for similar graphics that include justice and liberation.)
From an intersectional lens, how can we see the higher fence heights and lower ground levels as the compounding effects of race, ability, sexual orientation, gender identity, religion/faith, socioeconomic status, and other social identities? When discussing women's history, there is often an emphasis on gender equality, or equal access to the same resources for all genders. However, when we assume that every person needs the same resources, we fail to consider that each individual starts from a different place or has to go further to see over the fence. 
In Audre Lorde's "An Open Letter to Mary Daly," an essay from her book, Sister Outsider, she says, "To imply, however, that all women suffer the same oppression simply because we are women is to lose sight of the many varied tools of patriarchy." In reflecting on the role of equity in women's history, our goal is to acknowledge the full and varied experiences of womanhood and gender oppression. We aim to recognize that other identities, such as race, sexual orientation, or ability, impact our experiences of patriarchy, making a White queer woman's experience vastly different from a Black Muslim woman's and so on.
This month and throughout the year, we invite you to reflect on the assumptions you make about the experiences, needs, and contributions of women today and throughout history. Are we assuming that all women require the same resources, start in the same place, or have the same goals? In general, are we looking at women as whole people, or making assumptions based on a single aspect of their identity? Are we considering the experiences of trans women, BIPOC women, Disabled women, incarcerated women, for example, and how all of those identities may be carried by one person as well? Regardless of your gender identity, we encourage you to ask yourself, how can I expand my understanding of womanhood and work for equity? Here are a few ways you can seek out different stories and experiences of women:
*We recognize a limitless range of gender identities and expressions, and embrace those of us who live beyond, against, and outside of the binary. What we mean by "women and men" is neither fixed nor determined. (Center for Intersectional Justice)
Featured Books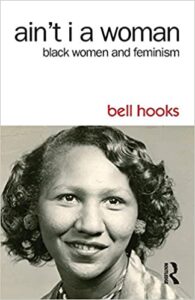 written by bell hooks
In Ain't I a Woman, hooks delves into the relationship between gender and race, recognizing that the two cannot be separated in shaping our lives. hooks names that as a Black woman, she struggled to find herself in the feminist movement because white women's issues were centered, and the struggles she faced in her life due to racism were not accounted for. She shares her perspective on what it means to be a Black woman in a racist, patriarchal world.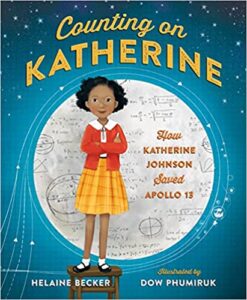 Counting on Katherine: How Katherine Johnson Saved Apollo 13
written by Helaine Becker, illustrated by Dow Phumiruk
This book reflects on the obstacles Katherine Johnson, a Black female mathematician for NASA, faced pursuing an education and career in science. This story for kids ages 5-9 can help children see how both Katherine's racial and gender identities impacted her opportunities, while also sharing Johnson's crucial role in saving Apollo 13 and the astronauts inside.
Featured Lesson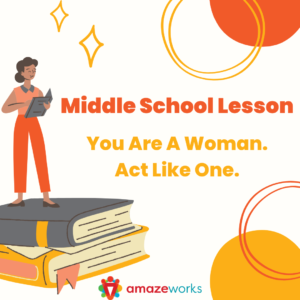 This AmazeWorks lesson for 8th graders shows a video of a diverse group of women sharing microaggressions they've received about how to be a woman. The lesson invites students to reflect on gender stereotypes and expectations and helps students explore ways to respond to sexism and microaggressions. The video and the lesson acknowledge that many different identities play a role in how we are perceived.
Ethos in Action
This month's activity uses the pantoum, a form of poetry, to spark creative self-reflection on our different identities and experiences that make up who we are. The pantoum poetry style was adapted from the Malayan pantun, a version that focused on rhyme. The pantoum eliminates the rhyming element and instead hones in on repetition. This activity is for people at all writing levels to further explore all of the things that impact the way we move through the world.
First, write one stanza of poetry with four lines, each focusing on a different aspect of your life or identity. Maybe the first line reflects on your gender identity, and the second reflects on your profession. You might write a line about how you're feeling at this moment in time, or how you felt sitting in science class as a kid. Think about experiences that helped shape who you are today.
After the first stanza, each new stanza will repeat lines 2 and 4 from the previous stanza. Moving forward, each new stanza will only contain two newly written lines. Take a look at the formula below from Abbey of the Arts for more guidance. Continue writing for as many stanzas as feels right. We hope this activity gives you new insight into all of the things that make up your full self.
Stanza 1
Line 1: _____________________________________________________
Line 2: _____________________________________________________
Line 3: _____________________________________________________
Line 4: _____________________________________________________
Stanza 2
Line 5 (repeat of line 2 in stanza 1): ______________________________
Line 6 (new line): ____________________________________________
Line 7 (repeat of line 4 in stanza 1): ______________________________
Line 8 (new line): ____________________________________________
Stanza 3
Line 9 (repeat line 6 of the previous stanza): ________________________
Line 10 (repeat line 3 of the first stanza): ___________________________
Line 11 (repeat line 8 of the previous stanza): _______________________
Line 12 (repeat line 1 of the first stanza): ___________________________
And so on…