Click here to read the full newsletter.
Dear AmazeWorks Community,
Coming up on the end of a third school year interrupted by the pandemic, I have been thinking about all of the educational disruptions we have experienced. As a former middle school teacher who is also married to a teacher and works closely with educators, I know this school year has been one of the hardest of their careers. More was expected of them than ever to catch students up on skills lost during virtual learning.
Going to work risked exposure to COVID-19. Schools experienced educator burnout, health concerns, and staffing vacancies at alarming rates. And still, they kept showing up. Exhausted, stressed, overworked, and under public scrutiny and attack, they centered the needs of their students and created belonging in their classrooms and schools. I saw it when my introverted sophomore brought their guitar to school so they could hang out and jam with their art teacher after school. I saw it when my 11 year old told me that they loved their teacher because she actively affirmed the identities of her LGBTQ+ students. I see it every time I talk to a teacher or school administrator who is barely holding back the tide of burnout and yet still talks about what they can do better to support their students and families.
To all of our educators who continue to show up for your students, we see you. And we thank you. 
And we know you need more support. 
This is why AmazeWorks is launching our Bring Belonging to Life campaign this month. We hope to raise $10,000 in May to support educators with our anti-bias curriculum, resources, and professional development so that they can continue to create belonging in their classrooms for all their students. 
AmazeWorks equips educators with resources to center belonging in their classrooms without piling onto their list of responsibilities by creating anti-bias lesson plans for them. We work to help educators feel valued and empowered as Anti-Bias Educators.
To bring belonging to life in all of the schools who reach out to us, we need your help. More schools and educators are asking for our support every day. As a small team, we need your help to meet the needs of educators in these challenging times. Every dollar given to our Bring Belonging to Life campaign helps us build our capacity to champion equity and belonging for all in classrooms across the country. Join us as we imagine a future where educators are valued and empowered and take steps to support the educators in your community.
Any gift that is meaningful to you is meaningful to us. Throughout the month of May, every dollar you give will be matched up to $5,000 to support educators in the AmazeWorks community. The impact of your support is felt with each step we take in our work to champion equity and belonging for all. We do this work because we envision a world in which every child can reach their full potential because they are seen, heard, and valued for all of who they are. That world would not be possible without our incredible community of support. Can you donate today to help us Bring Belonging to Life?

With gratitude for Anti-Bias Educators everywhere, 
Rebecca Slaby, AmazeWorks Executive Director
Asian American and Pacific Islander Month
The AmazeWorks Classroom Dynamics™ Program (powered by Keyhubs) can bring belonging to life for students experiencing isolation at school.
Classroom Dynamics helps teachers understand the social relationships in classrooms from the perspective of students. With this information, teachers and school staff can see friendship groups, patterns of isolation, mean and teasing behavior, and students who stand up for others, providing insight and actionable steps to creating equity and belonging in every classroom. AmazeWorks can provide additional support and interventions to create equity and belonging for all students. For more information, email
info@amazeworks.org
!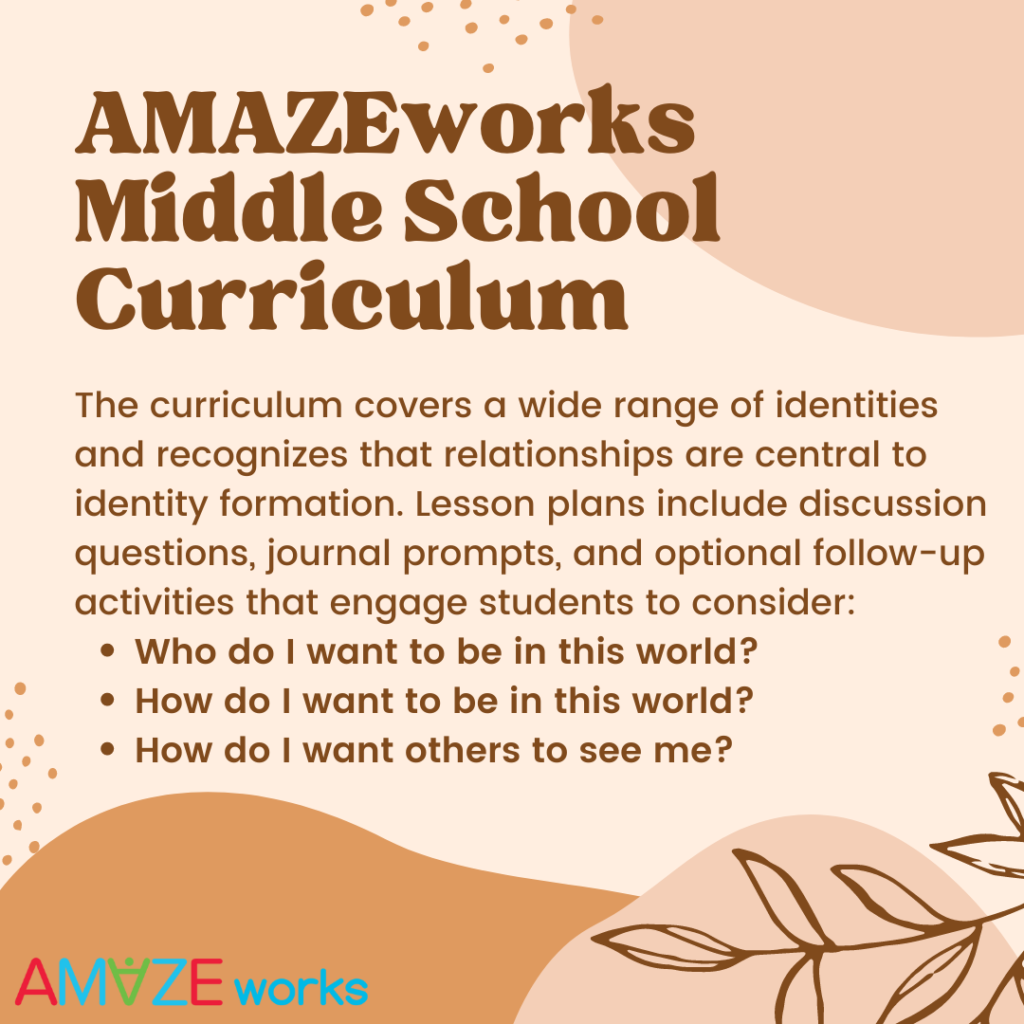 Did you know that AmazeWorks has a Middle School Curriculum to help you bring belonging to life for secondary students?
 The video-based supplementary curriculum for grades 6-8 can be used in advisory, homeroom, or classroom settings. It is never too late (or too early) to have intentional conversations about identity, difference, and bias with students of all ages, perhaps especially those middle school years when the need for belonging can feel particularly acute. Email 
info@amazeworks.org
to receive a curriculum sample and information on pricing. You can also check out some free middle school lessons in our blog. Our Middle School Program takes another step to champion equity and belonging for all!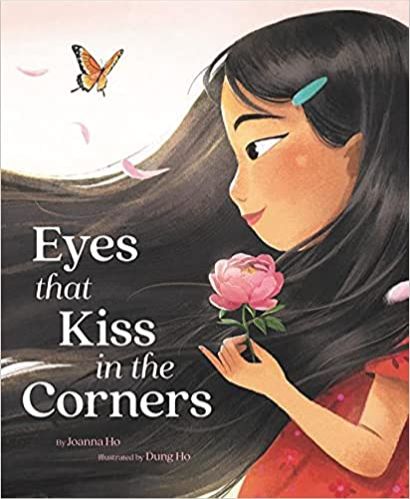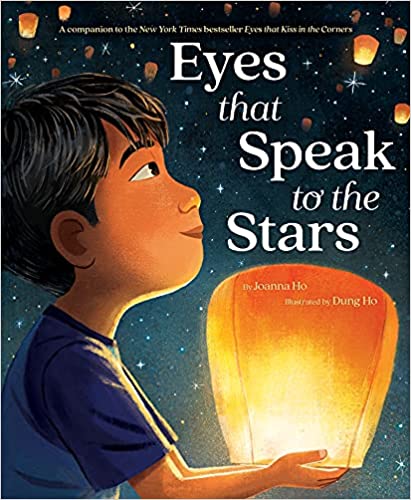 This month, we are highlighting Eyes that Kiss in the Corners and Eyes that Speak to the Stars, two children's books written by Joanna Ho and illustrated by Dung Ho. These books share the identity development of characters who find strength in their Asian features.
Eyes that Kiss in the Corners shares the story of a child who notices that her eyes look different than many of her friends' and classmates' eyes. She says that her eyes kiss in the corners and glow like warm tea. She shares why her eyes and the eyes of her sister, mother, and grandmother are beautiful, finding empowerment and identity affirmation in her eye shape.
Eyes that Speak to the Stars features a young boy who sees a hurtful drawing of himself. After speaking to his father, he realizes that his eyes hold power and tradition. Like the eyes of his father, brother, and agong, his eyes are able to rise to the skies and speak to the stars.
These two stories share journeys of identity development and affirmation. The poetic words of Joanna Ho and breathtaking illustrations of Dung Ho showcase the beauty and power in self-love and acceptance of Asian identities.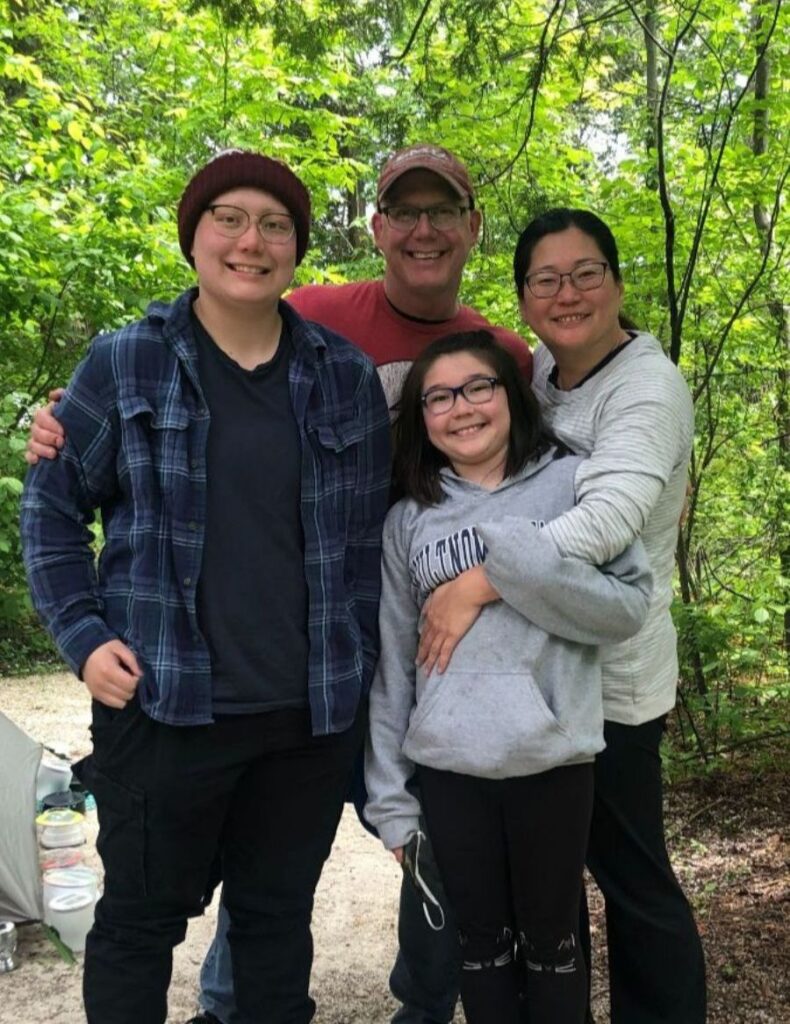 This month, AmazeWorks is highlighting our Executive Director, Rebecca Slaby, pictured right with her husband, Colin, and two children, Emma and Clara. Rebecca leadsAmazeWorks in working with schools, communities, and organizations to create equity and belonging for all. She gives workshops on Anti-Bias Education with a focus on cultural responsiveness, bias, identity and stereotype threat, and intercultural communication and conflict. With a MEd from DePaul University, Rebecca taught middle school humanities for 15 years.
She has presented at the Overcoming Racism, Minnesota Education Association, and NAEYC conferences. She also serves on the board of directors for First Universalist Church of Minneapolis and Upstream Arts. Rebecca leads the AmazeWorks team with empathy, resiliency, and intention. She asks questions that encourage reflection and deepen our understanding of our organizational values and mission. Thank you, Rebecca, for all that you do to bring belonging to life!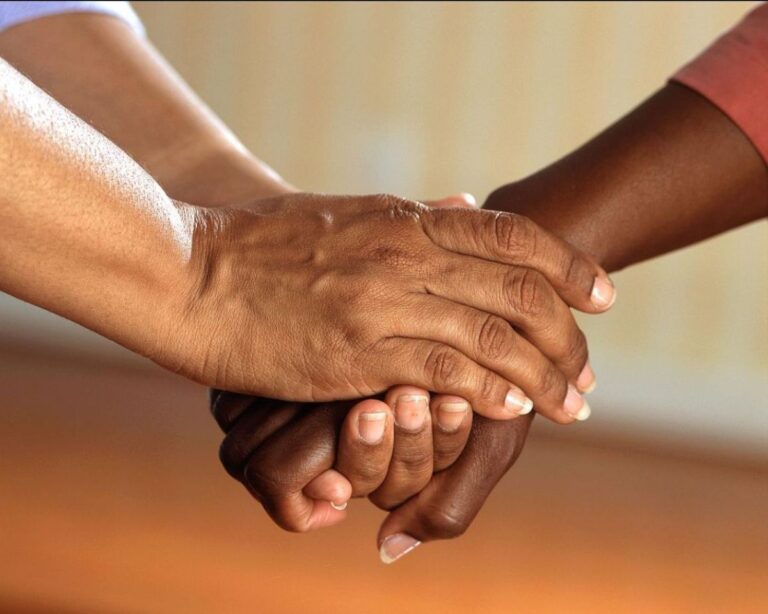 Practicing Self-Compassion
We can only bring belonging to life if we have compassion for ourselves. We all have biases, and we will all act on these biases. Self-compassion helps us experience learning and growth in these moments. In her book, Onward: Cultivating Emotional Resilience in Educators, Elena Aguilar names three components of self-compassion: mindfulness, connectedness, and kindness. This breathing activity will help you channel these components. We hope you can use this practice as a tool, especially during Mental Health Awareness Month, to recenter in moments when you have made a mistake, expressed bias, or experienced a stressor.
Instructions
To begin, bring to mind a situation in your life that is causing you stress or pain. Think about this situation and how it makes you feel, both emotionally and physically. When you have this situation in mind and get in touch with the feelings associated with it, say the following things to yourself:
Breathe in. Hold. Breathe out and say, "This is a moment of suffering."
This will activate mindfulness. (Other options include "This hurts," "This is stress," and, simply, "Ouch.")

Breathe in. Hold. Breathe out and say, "I'm not alone. We all struggle in our lives."
Saying this helps you realize that you have this in common with all other human beings on the planet – suffering is an unavoidable part of life. You can follow this up by putting your hands over your heart or using whatever soothing self-touch feels right to you. Other options include "Other people feel this way," "Suffering is a part of life."

Breathe in. Hold. Breathe out and say, "May I be kind to myself."
Alternatively, you can use other phrases that may apply better in your current situation, such as "May I forgive myself" or "May I be patient."
Great relief can come from simply affirming that you are experiencing suffering, a difficult but natural part of life, and stating your intention to be kind, patient, or accepting of yourself in order to have the strength and energy to extend kindness and compassion to others.
Mental Health Awareness Month