An Interview with Regina Santiago, written by Sophie Herrington
What would it look like to build peace? As a K-2 educator, author, and freelance curriculum writer, Regina Santiago asked this question and is now supporting peace builders in classrooms and communities everywhere she goes.
In 2020, Regina participated in Room to Read's Peace and Equality Book Collection and was the author of a children's book entitled, Building Peace. The book features four stories of real-life activists ages 5 to 19 who took big and small steps to create change. "[Building peace] doesn't have to be a grand gesture. It doesn't have to be on the news," Regina says. Some illustrations in the book feature children standing up for classmates hurt on the playground, writing letters to political figures, or knitting sweaters to raise money for an important cause. She believes that any person with the drive to challenge unfairness or injustice can create a more peaceful world.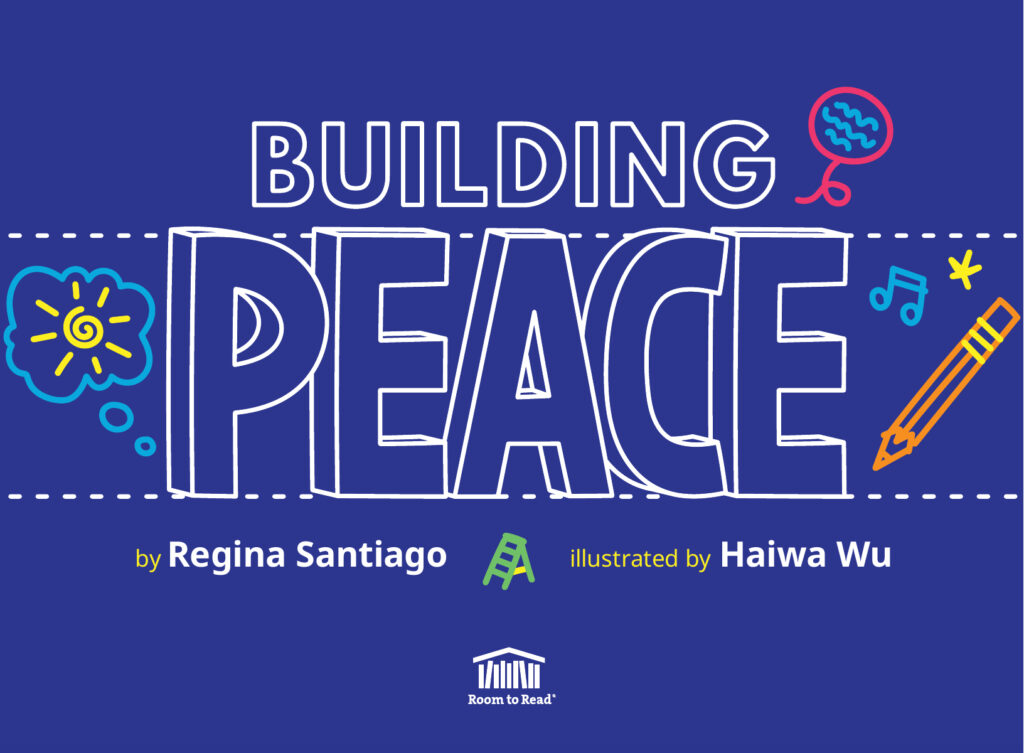 When Regina started teaching, she didn't think she had time to participate in activist work. She quickly realized, however, that she could do a lot in the classroom to build peace. For instance, her role as a teacher allows her to break down barriers for her students whose identities and lived experiences are less often reflected in their learning.
Regina comes from an international background. She was born in Manila, Philippines, attended international school in Jakarta, Indonesia, and immigrated to the United States in 2003. As someone who did not grow up seeing people who looked like her in her reading, Regina recognizes the impact of providing mirrors of students' identities. "The first time I read a picture book about a Southeast Asian person's experience, I was 35 years old," she says. No child should grow up without seeing themselves in the books they read.
Now, she celebrates moments where kids feel seen and valued in their learning, like when one of her students from Pakistan found books reflecting his culture in the school library. She knows that all kids benefit from reading about diverse identities and lived experiences. "It's not just for kids to see themselves in the story, but for them to see that anyone can be the hero of the story." Each child and each book has the capacity to make the world a little more peaceful.
To stay invested in this work during hard times, Regina focuses on the small acts of peace and justice in everyday interactions. She feels hopeful each time she sees the community care taking place in her classroom. "Young children have so much capacity for empathy and justice," she says. "There can be all kinds of things going on in the world, but in this space, they're empathic. They're caring for each other." When the bigger picture feels hopeless, Regina zooms in.
Every person has a role in building peace, regardless of our age, job, or identity. What is your role? The small things we can do to care for each other help to create a better world. Building Peace and all of the books created through the Peace and Equality Book Collection are available for free to anyone with internet access. We hope this book inspires you to take small actions for big change.