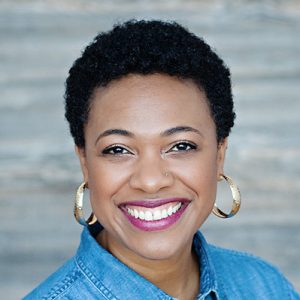 AMAZEworks is thrilled to highlight Marcee Mackbee Harris this month. We have been honored to have Marcee's experience, insight, skills, and talent added to our team of trainers and facilitators. She's "AMAZE"ing. Here are a few questions we asked her so you can see why we are so excited to introduce her to you.
Tell us a little about yourself, your background in education, and how you spend your time currently?
I started my career in education over 20 years ago, working as an elementary school teacher in St. Paul, MN. My own experiences as a student of color as well as those early years working within a diverse community enabled me to better understand the role of identity and belonging in learning spaces. After many years collaborating with district leaders and teaching in the classroom, I've shifted my focus to professional development. I currently work at Learners Edge, an online continuing education organization, where I design PD content for educators all over the world. Outside of education, I enjoy going to live music shows, trying out new restaurants, and watching my 3 kids play soccer and swim!
How do you see your work at Learners Edge intersecting with Anti-Bias Education?
In my work at Learners Edge, I have been able to design content for educators that not only helps build a foundational understanding of culturally responsive and anti-bias/anti-racist principles, but also answers the important question, "How do I apply this in my classroom?" The graduate-level courses, blogs, and other resources I've developed give teachers actionable, relevant strategies they can implement in their classroom the very next day. Many teachers want to do the right thing; they just don't know where to start and which steps to take. 
You've recently joined the AMAZEworks team as one of our consultants (and we couldn't be happier!). What do you wish more people knew about the work that we do?
I am thrilled to be a part of the AMAZEworks crew! What I love most about the work that we do is that we give educators time and space to discuss, explore, and apply ABAR  (Anti-Bias/Anti-Racist) concepts. We pose questions for deeper learning, and explore new approaches that create conditions for equity and belonging. Our work is about building the capacity of school staff to make the mindset and behavior shifts that ultimately transform the school community. We're here to be a partner in that journey.
We've been unpacking the conditions of belonging in our newsletter this year. We've recently highlighted relationships as a crucial element for beginning the school year. We are switching now to identity safety. When you think about these two conditions for belonging, what comes to mind? What do you wish caregivers and educators would know?  
When it comes to building relationships with students, educators often name this skill as an area of strength. After all, many of us are natural connectors! Creating identity safety is something that can feel like a new concept for some. I want educators to know that these two ABAR elements go hand in hand. Essential to building a solid, authentic relationship is getting to know both the visible and invisible identities of students. First, knowing, then reframing these less visible characteristics as assets, can not only create understanding and acceptance among classmates, but also help individuals to feel safe being who they are. Without identity safety, our students' brains aren't ready to learn!
What gives you hope for the future of education?
When I see the amazing young people in our classrooms today, I can't help but think there are educators of tomorrow among them! All of the groundwork that we're doing to build engaged and empowered ABAR learners will come to fruition as the next generation of teachers step into the classroom.