Click here to access the full newsletter.
To our community of Anti-Bias Educators,
Happy Pride Month from AmazeWorks! In June and every month, we hope you feel safe and empowered to tap into joy and PRIDE in your identities. However, we also know that in recent months, legislation has worked to suppress LGBTQ+ identities as it has throughout history, leaving many feeling lost, angry, and unsafe in sharing who they are with others.
Creating spaces where people are encouraged rather than shamed to share their identities and lived experiences is essential in order for people to feel like they can show up as all of who they are. In this newsletter, we look at spaces where people are encouraged to show up as their full, authentic selves. Each of these stories and highlights reminds us that creating brave spaces where people are able to talk about their identities and lived experiences without fear or shame transforms the way we interact with each other.
How do you respect and celebrate people across identities and lived experiences? Are you brave enough to have respectful conversations where we speak our truth while holding the hearts of others? We encourage you to explore these questions this month as you celebrate Pride and unpack the importance of Respect Across Differences.
AmazeWorks Persona Dolls: A Family Matter
AmazeWorks Persona Dolls are friends who enter children's learning environments to support and nurture their development of empathy and understanding. The dolls share their stories to help create a safe space for children to explore differences. However, their journeys start long before they ever enter the classroom. Jennifer Goggleye has been creating Persona Dolls with AmazeWorks for seven years. When she first started, she missed spending time with her family, so she started bringing them in to help.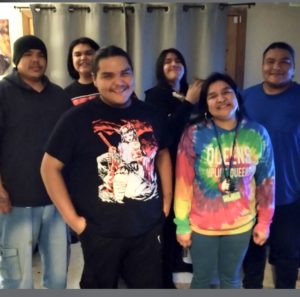 Over the last seven years, Jennifer's mother and three of her children–Irene, Roger, and Jarvis–have helped her stuff, sew, and dress the dolls in order to bring them to life. We spoke with Jennifer and Jarvis, the newest addition to the Persona Doll team, to learn more about what it's like to make Persona Dolls together as a family. What we learned is that Persona Dolls champion belonging by deepening relationships at every stage of their lives.
Jennifer and Jarvis showed us that storytelling plays just as important a role in bringing the dolls to life as it does in the classroom. As Jennifer and her family sew, they reminisce on past family memories, gush over the kids' nieces and nephew, and share insights about their culture, spirituality, and values. For Jarvis, creating Persona Dolls makes him think about the life lessons yet to come. "As the youngest, I'm still making the stories." He sees making Persona Dolls as a part of his bigger picture and is always seeking deeper meaning behind his experiences as a new team member. Sewing together helps to keep their family stories alive.
Program Highlight
AmazeWorks staff has been working with persona dolls for almost 25 years to support children's development of empathy and understanding. A persona doll is a realistic-looking doll that is introduced to a group of children as though it were a real child with a strong connection to their teacher or child care provider. They help children learn concrete skills to use their innate empathy effectively. Our Persona Doll Guide shows educators how to use dolls to build community, create a safe space for exploring differences, support children in practicing skills for standing up to teasing and bias, and more.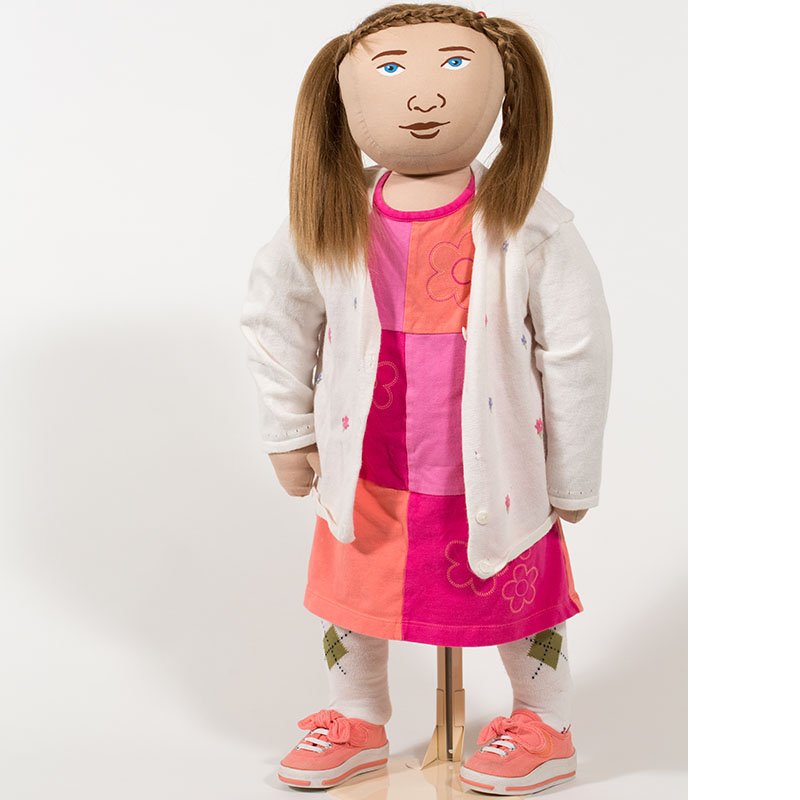 Meet Madison
Madison is almost five and will be going to kindergarten next year. Her parents had a hard time taking care of her, so she lived with a foster family for a while. Now, she lives with her grandma in a trailer park. She likes living there because there are lots of other kids she gets to play with. Madison is glad she lives with her grandma because she really loves her and takes good care of her, but she misses her mom sometimes, too. Madison loves to play with her grandmother's leftover cloth straps. Her grandma is really good at sewing and makes the clothes that Madison's cousins giver her look beautiful and fit just right. Sometimes, Madison makes herself dress-up clothes out of the leftover pieces of cloth.
Meet Leela
Leela is a transgender child who loves to draw and write. Every day when she goes to school, she makes a card or a drawing to give to her parents when they pick her up. Leela lives in a house with her parents and her baby sister. She mostly likes having a baby sister, but sometimes it's a little difficult when the baby cries a lot or needs to eat right when she's reading a book with her mom. One thing that's special about Leela's family is that they fly on an airplane every year back to India to visit her grandparents, her aunts and uncles, and her cousins. She is excited about going this year because she and her mom are going to stay there for almost the whole summer!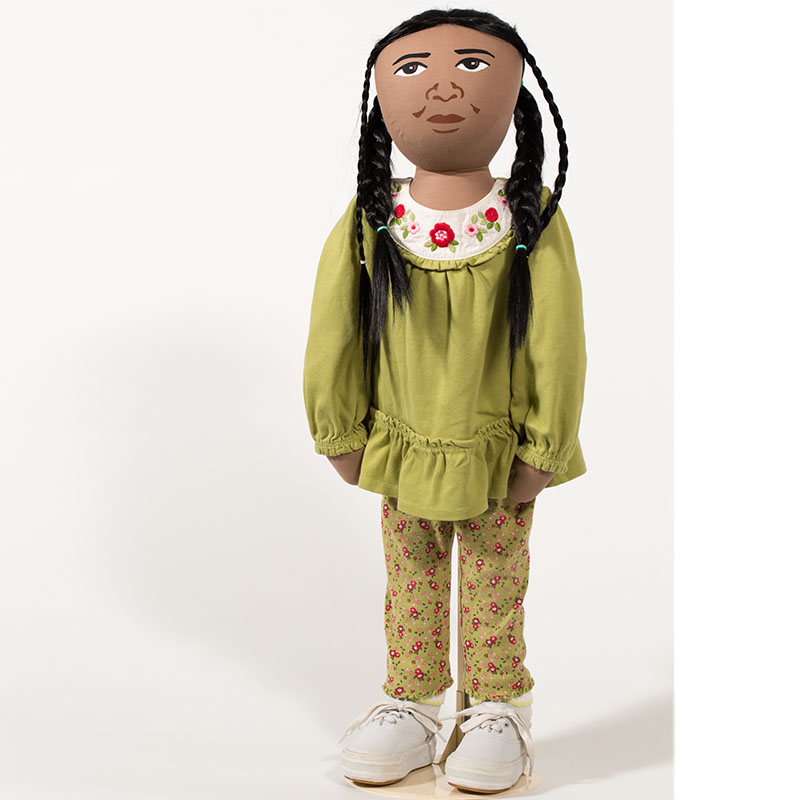 Book Highlight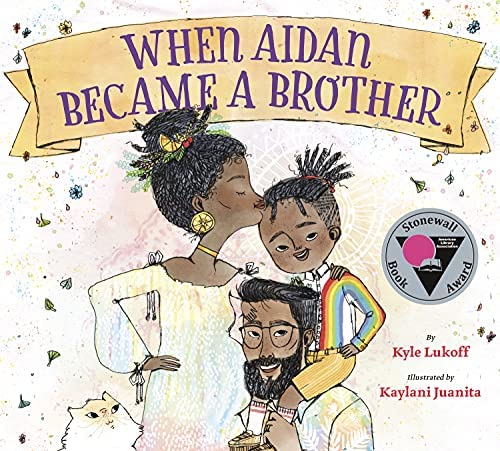 Why we love this book: This book focuses on the changes and preparation a family goes through when a new child enters the family. It also focuses on the transition of a transgender boy. Gender is experienced by people in many different ways. It is important for children to see different gender identities reflected positively in order to affirm each child's own identity and build respect across different identities. This creates empathy and understanding for gender diversity. This book provides an example of self-advocacy when it comes to gender identity. To learn more about gender diversity and the difference between gender stereotypes, gender expression, and gender identity, check out https://www.genderspectrum.org/.
Organization Highlight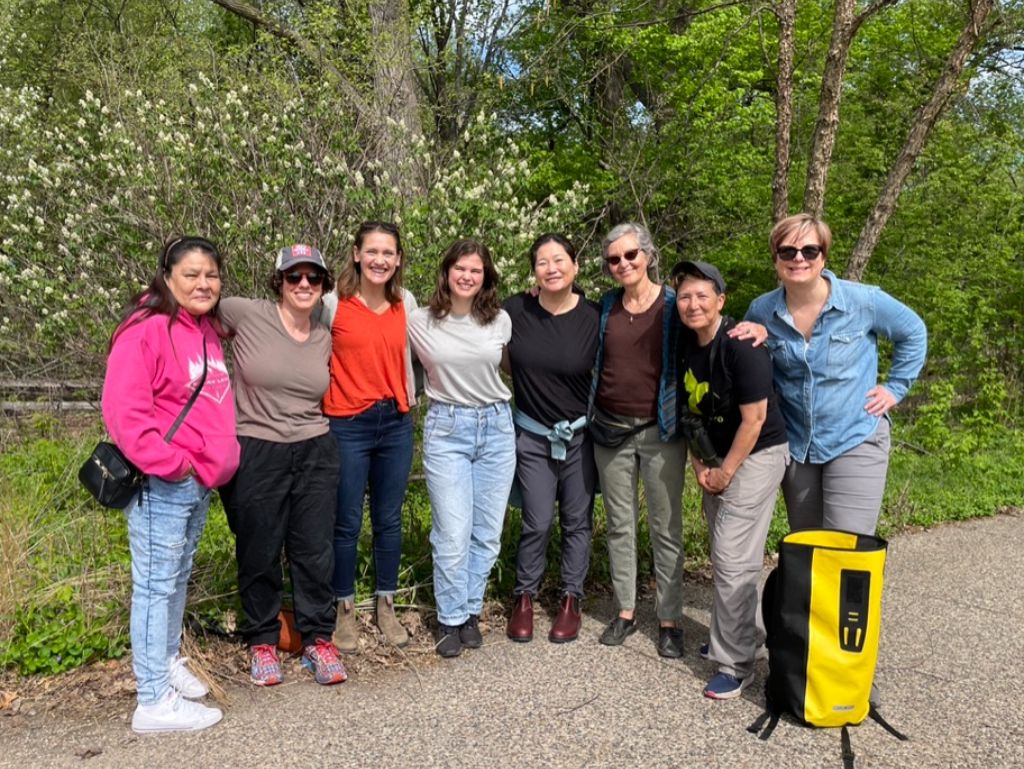 Last month, the AmazeWorks team went on a birding trip led by Monica Bryand, a founding board member of AmazeWorks and founder of the Urban Bird Collective. The Urban Bird Collective was founded in 2018 to support birdwatchers of all different skill levels in leading walks in our own neighborhoods. They work to create safe and welcoming spaces for all communities to come out and explore birding and the outdoors. These communities include Black, Indigenous, People of Color, LGBTQ+ Communities and more. They wish for all communities to feel the benefits of being out in natural green spaces in Twin City neighborhoods and beyond and are passionate about birdwatching and the protection of the environment.
If you are located in the Twin Cities and would like support as you develop your birding skills, visit their website or email urbanbirdcollective@gmail.com!
AmazeWorks Ethos in Action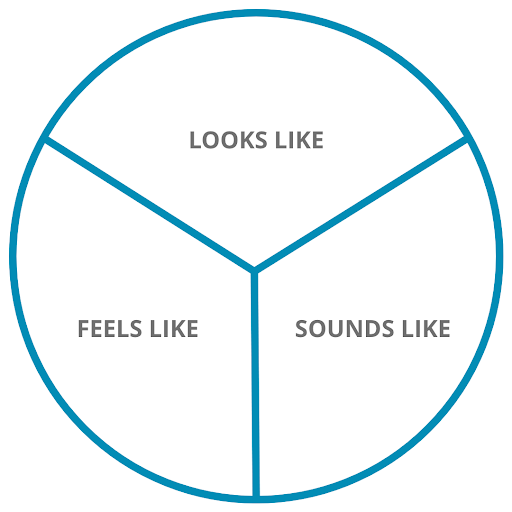 At AmazeWorks, we value the practice of respectful conversations. In order to engage in respectful conversations meaningfully, it is important to consider what respect means to us. This activity guides self-reflection on what respect looks, feels, and sounds like in different environments.
Create a table on a piece of paper or blank online document with three columns:
– Respect LOOKS like…
– Respect SOUNDS like…
– Respect FEELS like…
Ask yourself: What does respect look like, sound like, and feel like at home? Think about respect between your family members or even how you can show respect to yourself.
Record your responses.
Repeat steps 1-3 with other spaces that are significant in your life. What does respect look like, sound like, and feel like at work, at the doctor's office, in a community group, or other space?
Consider the following questions:
– What similarities and differences do you notice?
– How and why might respectful ways of interacting vary depending on the situation and environment?
– What are ways we can challenge each other or disagree in a respectful way?
– What are ways that we can respectfully respond to challenges, disagreements, and hurtful impacts?
Resources
Pride Month
Juneteenth
Caring for Ourselves and our Children after Uvalde
Facing History and Ourselves –