Dear AmazeWorks community,
We are overflowing with gratitude after celebrating 25(+1) years of AmazeWorks last week! It was so meaningful to gather in person with our anti-bias community, consisting of people who helped start AmazeWorks in 1996, people who joined us within the last year, and everyone in between. All of you make up pieces of the AmazeWorks mosaic, and we could not be more touched to have every single one of you in our community.
On Thursday, we reflected on the magnitude of our founders' intentional response to a hate letter. They saw an opportunity to bring anti-bias education into schools across the Twin Cities and now the country, making an impact greater than could ever be measured. We expressed gratitude for the light shone on belonging after tremendous grief and suffering endured in the last few years. We expressed excitement and hope as we looked forward to the next generation of bringing belonging to life with AmazeWorks through budding partnerships, amplified voices, ongoing reflection, and more. We celebrated trailblazers of AmazeWorks and the impact of every individual who has touched our organization in the past 26 years, including every person in the room with us last Thursday, every subscriber to this newsletter, every educator using AmazeWorks curriculum, and so many more champions of anti-bias education and leadership.
We are grateful for all of the ways people showed up for us on Thursday and throughout our organization's history. We look forward to adding more pieces to the AmazeWorks mosaic alongside all of you. Thank you for being a part of our anti-bias community!

Fresh Eye Gallery is a community art space that showcases artwork by emerging and mid career artists of all backgrounds and experience and of all abilities. Fresh Eye was also the location of the AmazeWorks 25 (+1) anniversary celebration, and their team did so much to help the event come together. We are so grateful to have been able to use their space and for the creative refuge they provide for artists with so many different identities and lived experiences.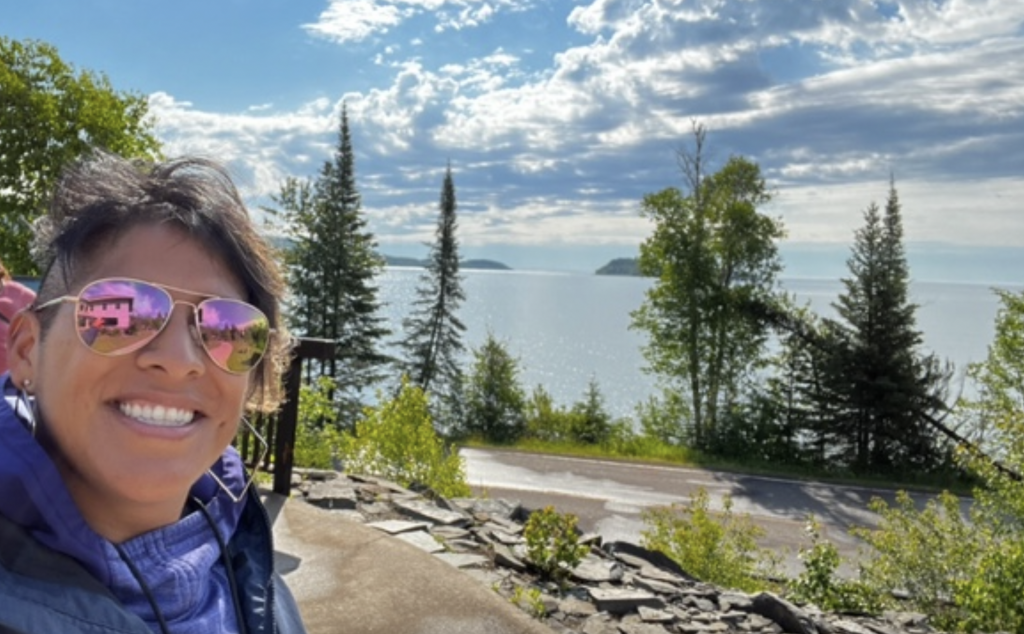 AmazeWorks is so excited to welcome Juana M. Alvarado, also known as Jamie R. Barton, to our Board of Directors! Juana (she/her) is Mayan Indio who has been an educator for 13 years and currently serves as the Leadership Administrator at Oak Ridge Elementary School of Leadership.
She has taught all grades in her license area 5-12 and has a Master's in Educational Leadership, a certificate in American Indian Studies, and a certificate in Charter School Leadership. Juana was motivated to contribute to the work behind the mission of AmazeWorks – to champion equity and belonging for all. The word "champion" resonates and empowers Juana because it conveys self-reflection and growth while also empowering others to center belonging and undergo their own self-reflection. She also recognizes the impact that anti-bias education would have made in her own life and wants to work to bring it to others with marginalized identities. Driven by connections and relationships, Juana is excited to join a team that stands for belonging. Thank you, Juana! We are so grateful to have you on our board.